We all love Harry Potter, don't we? And we all love gorgeous Korean actors and Korean dramas, right? So… *insert  drum roll*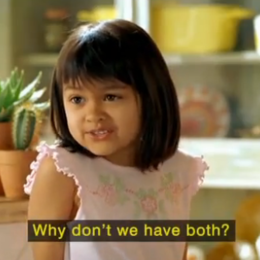 Of course, since Korea is full of eye candy (both male and female), expect your beloved characters to come alive once again not only with magical powers, but with magically handsome appearances as well. It wouldn't be a Korean drama without the viewers' nose bleeding now would it? Since there are so many great actors and so few roles, they all had to pass my personal casting couch (add an "If you know what I mean" joke here), and therefore the final casting decisions may be biased, so feel free to discuss any other options or roles I missed out on in the comments. Also, forget about Harry being only 11-14 years old, or the professors being way older than the students. If we abide by rules too much, there would be no fun, would it? ;)
I'd also like to thank to other MDL members
VioletSakura

,
ChunElla
and 
SeRose
for helping me with casting choices and some of the graphics.
*insert another drumroll*

No, this has nothing to do with the fact that
Yoo Seung Ho
already plays a character named Harry in
Missing You. It's a funny coincidence though.
Seung Ho
just looks quite like Harry and he could play the part, especially having in mind that he himself is a brave person, but still shows a lot of respect to others.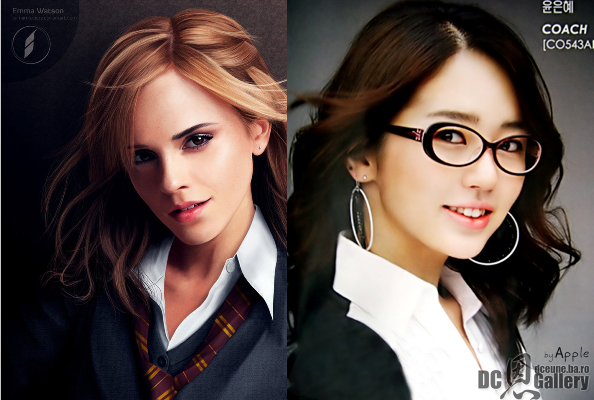 [Does someone here like sexy nerds? I know I do]
I haven't seen
Eun Hye
much, only in
Missing You, but she seems like someone who could pull off a girl/woman who's smart, even a nerd, yet still courageous and willing to make sacrifices. Not to mention she can be made up to look plain and then burst into a goddess during the Yule Ball.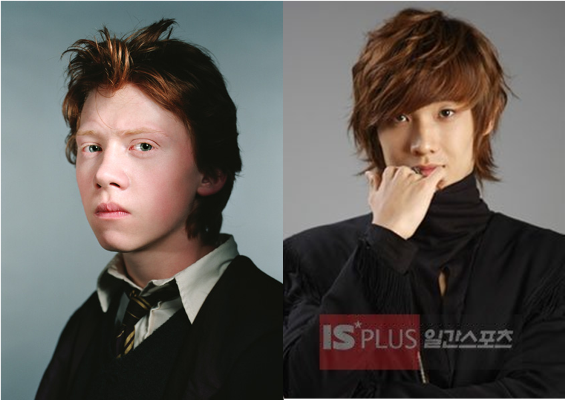 My choice for Ron was quite simple – he just had to be a dork. I haven't seen
Lee Joon
acting, but I've watched around half the episodes of variety show called Oh My School (he was a regular there) and I can assure you, he's qualified to be a dork. There's not much of hair dyeing needed to be done either.
There were other candidates for Voldemort's role, but once I saw
T.O.P

's angry stare I knew he had no competition. I mean, look at that BAMF face, like he could avada kedavra you in an instant. And he already has experience filming with snakes!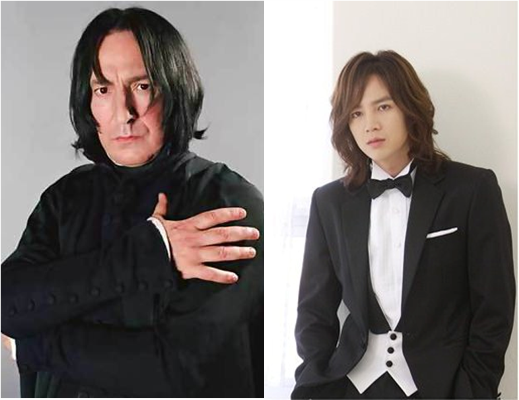 Do I even need arguments for this one?
Jang Geun Suk
has already proved he can be a temperamental angry leader in
You're Beautiful
yet he can still love for years. He has also proved long dark hair looks great on him. What's more, it seems he has already publicly rehearsed for the Boggart scene.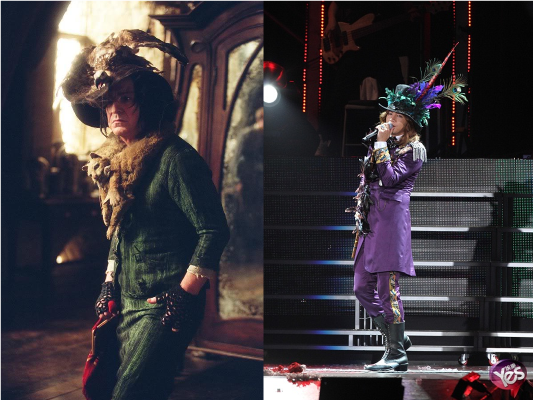 Why
So Ji Sub

? Cause he's bearded
[not to mention he looks hot in it]
, has pitch black hair, and he could easily pass for a criminal on a run yet still be a loving godfather. As simple as that.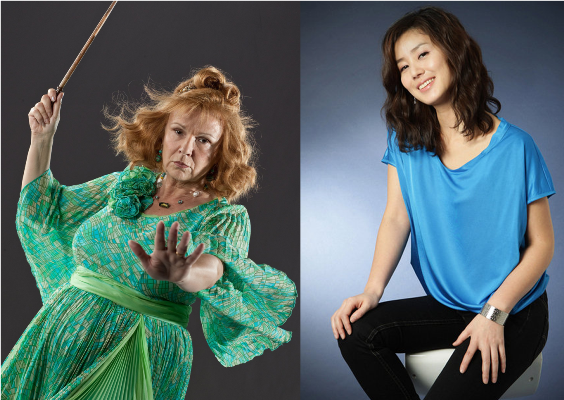 I have seen
Kim Sung Ryung
in three dramas –
Iljimae

,
You're Beautiful
and
Soul
– and in all of them she was the main character's mother. Of course, in
You're Beautifu
l
she wasn't a very good one, but in the other two she was very loving and cared about her children a lot. Molly Weasley is pretty much the ultimate mother character, especially how she treats Harry as one of her own. Not to mention her passionate "Not my daughter, you b****!" from the last Harry Potter movie when Ginny was attacked. P.S. Julie Walters (the actress) has said this was her favourite line throughout her whole career.
This is a great match even looking beyond the size aspect –
Shindong
is a fun, outgoing person who's not afraid to make a fool of himself and most importantly, he often does. Also,
Shindong
is certainly capable of spilling the beans about how to calm down Fluffy or crazy enough to want a dragon's egg.
Tasty as Fred and George Weasley
Koreans don't have many famous twins, but I still managed to find someone. I haven't even heard of this kpop twin duo Tasty but when I was told that they're such jokers and pranksters and wild souls, I knew that they would be perfect for the role of the Weasley twins. They look quite wicked too, don't they?
After watching him in
Missing You, where he plays Han Jung Woo's partner, I believe he would very well suit for a role of someone who keeps forgetting things and accidents happening to him and someone who still has potential to achieve great things.

In my mind,
Kang Sora
is more of a gentle romantic girl (since I've seen her only in
Dream High 2), but she definitely seems like an actress who could pull off Trelawney's character. You just have to throw on a bunch of old styled clothing and big glasses. I think Trelawney would become much more comical and fun to watch rather than plain weird as she was played by brilliant Emma Thompson.
Like I said, this is my own list, so feel free to comment with your suggestions or any other related thoughts :) I hope you enjoyed this article!